Event Venue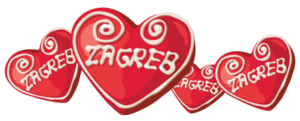 Zagreb is the capital city of Croatia. It is a central European city (UTC/GMT +1 hour) situated in the middle of the triangle Vienna – Budapest – Venice. The city with a tradition of almost one thousand years celebrated its 900th birthday in 1994. Zagreb lives a rich cultural life, with more than 20 theatres, 3 concert halls, around 60 museums and art galleries, and also is a known center of congress tourism. The temperature in September is around 25-28°C and there is a chance of occasional rain. https://www.infozagreb.hr/&lang=en
Conference Venue
The venue will be Hotel Dubrovnik located in the city center, on the main Ban Jelačić Square. Conference hall for 200 persons is technically well equipped for oral and poster presentations, perfectly isolated from outside noise, with large lobby area allowing to for coffee breaks and refreshments. The most important cultural landmarks and institutions, as well as the town's main pedestrian zone with many shops, restaurants, cafes and the famous outdoor market are only a few steps from the hotel.
---
The University of Zagreb is the biggest and oldest Croatian university and also the oldest university in South East Europe. The university was officially founded in 1669. At the moment more than 30 different faculties are part of this university.
http://www.unizg.hr/homepage/about-university/history/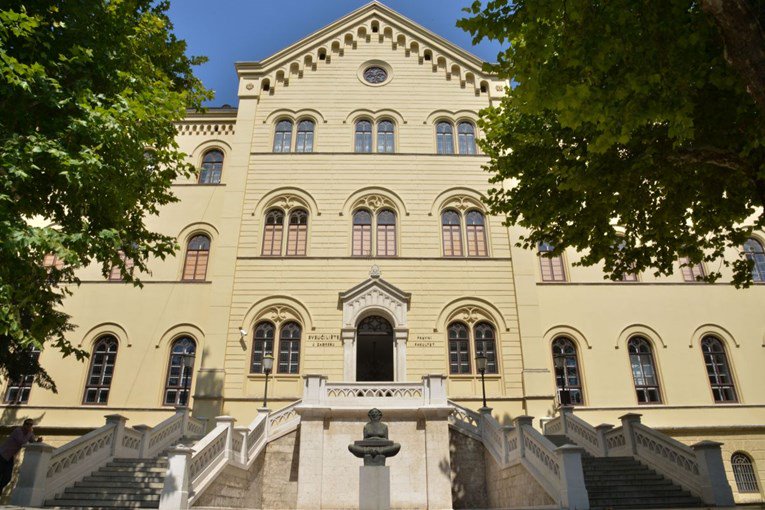 The Faculty of Science of the University of Zagreb was established in 1946, although teaching began in 1876. The Faculty includes 7 departments: Biology, Physics, Chemistry, Mathematics, Geophysics, Geography and Geology.
Workshops will be situated at Department of Biology, Faculty of Science University of Zagreb at Roosevelt Square 6.
https://www.pmf.unizg.hr/biol/en
---
Visa requirements and currency
Croatia is a member of the European Union. Visitors from Schengen countries do not require visa. At the Ministry of Foreign and European Affairs you can find basic information about the visa regime between the Republic of Croatia and all other countries/entities. We advise you to contact the Croatian Embassy in your country.
The Rotifera XVI organizers will send a formal letter of invitation to registered members for visa purposes.

Official currency of the Croatia is kuna (KN), officially termed hrvatska kuna (HRK). At the time of writing 1EUR=7,5 HRK, 1USD=6,3 HRK.
It is the sole responsibility of the attendee to take care of their visa requirements. Attendees who require an entry visa must allow sufficient time for the application procedure and are recommended to apply for a visa at least 3 months in advance). Attendees should contact the nearest embassy or consulate to determine the appropriate timing of their visa applications.
For more information please check: http://www.mvep.hr/en/
Letter of invitation
An official letter of invitation designed to help overcome administrative difficulties in certain countries can be sent upon request. Invitation letters can only be issued for people who:
have registered
submitted an abstract that was not rejected
paid the registration fee (complete refunding in case the visa application should fail except bank cost)
It must be clearly understood that such letters do not cover any fees or other financial support.
Traveling
Zagreb International Airport "Franjo Tuđman" is 17 km away from the city center. The airport is directly connected to numerous European cities such, and interconnected through these to other cities in the world. When travelling from a European city, you will usually reach Zagreb in less than two hours. In association with the country's national company, Croatia Airlines, there are many other regular flights that include foreign airlines.
List of Airlines operating at the Franjo Tuđman Airport – Zagreb: Aeroflot, Aegean Airlines, Air Canada rouge, Air France, Air Serbia, Air Transat, Austrian Airlines, British Airways, Brussels Airlines, Croatia Airlines, Czech Airlines, El Al Israel Airlines, Emirates, Eurowings, Iberia, KLM, Korean Air, LOT Polish Airlines, Lufthansa, Norwegian, Qatar Airways, Sun d'Or, Swiss, Trade Air, Turkish Airlines, Vueling.
The center of the city is well connected to the airport: 4 Euro with airport shuttle; 10-15 Euro with taxi. Transfer airport–hotel-airport will be included in the registration fee.
Major international routes are:
Arriving by car/bus
Trieste (Italy) – Ljubljana (Slovenia) – Zagreb
Munich (Germany) – Graz (Austria) – Maribor(Slovenia) – Zagreb
Budapest (Hungary) – Varaždin (Croatia) – Zagreb
Arriving by train
Vienna – Zagreb
Budapest – Zagreb
Ljubljana (Slovenia) – Zagreb
Electricity
Voltage in Croatia is 220V (240V). Also, different sockets could cause permanently damage of your electrical devices if you try to plug them in. Voltage converter 110 V to 220 V or Universal International Electric Plug Power Socket Adapter is desirable.
Map